With Pieter Oosthuizen and Karla Jackson-Brewer, M.S.
Postponed until Spring 2022
This program is offered through Tara Mandala Retreat Center.
The Mandala of the Five Buddhas is for all of us who long to integrate the awakened, sacred, and wise masculine within ourselves. Buddhism sees the enlightened masculine as the capacity to act skillfully and with wise compassion. These are capacities that must be nurtured by all of us, regardless of our gender identity. The Jungian understanding of the psyche tells us that we each have both feminine and masculine aspects of ourselves, which he calls the anima and the animus. The work of healing and moving towards wholeness involves drawing forth and cultivating the positive aspects of each; otherwise, the hidden agenda of our anima or animus can be destructive and self sabotaging. With the Mandala Training we offer a sublime method to work with the anima in the Dakini Mandala, the animus in the Mandala of the Five Buddhas, and the union of the two in the Yab Yum Mandala. The Mandala of the Five Buddhas offers a practical method to awaken the enlightened masculine in all of us by empowering us to bring into balance the mutually supportive inner feminine-masculine unity. It is this inner union that allows us to find strength and clarity within so that we may become "in-powered" and effective change agents in the world.
During this retreat you will experience transformation through the power of the mandala—a universal map of inner wholeness and embodiment. The mandala is a template of wholeness with a universal structure of the center and four directions, represented here by five families connected to elements, colors, seed syllables, emotions, psychological types, and wisdoms. This training offers a journey into the Mandala of the Five Buddhas practice developed by Lama Tsultrim Allione to bring emotional transformation into alignment with the spiritual path.
In this experiential retreat, you will have the opportunity to:
Learn the Mandala of the Five Buddhas, embodiments of sacred masculine and wisdom, and a daily meditation practice.
Focus on one of the Five Buddha Families to explore more deeply your encumbered patterns and learn how to transform those patterns into the wisdom of that particular family.
Practice three enhancement methods:

The 5-step practice of Feeding Your Demons®
Guided Journey with the Buddhas
Art through Mandala Work with your Hands

Integrate with the elements through meditation (outdoors if weather permits).
Further personal and dyad work relating to the Five Families.
Who Should Attend?
This retreat is open to everyone.
To prepare for this retreat, we encourage you to:
What is a Virtual Retreat?
Virtual Retreats are Tara Mandala At-Home intensive retreats, teachings and in-depth workshops during which practitioners receive dharma teachings, engage in guided practice, experience hands-on learning, and connect with other participants through an easy-to-use online platform (Zoom) during consecutive days (with few exceptions) and daylong offerings. This modality of learning is appropriate for practitioners who are able to create a practice container of their own, setting aside a dedicated retreat space, removing themselves from social media, and taking care of necessities with the mind of compassion in action for the specific dates and times that the teachings occur.
Virtual Retreats are meant to be attended live given that direct transmission (Tib. lung) may be given. However, access to recordings of the sessions are available for additional viewing for various timeframes specified by the price level selected.
Price
$528 – $713 sliding scale
If you would like to offer a donation (Dana) to the teachers leading this retreat, the information to do so will be provided during the virtual retreat sessions.
Note: Tara Mandala has two scholarship funds and offers deferred payment plans as resources for anyone with financial limitations. For more information and to apply, visit our Scholarships and Financial Assistance Page.
VIRTUAL RETREAT SCHEDULE
Listed times are the online portions of the retreat. All times are Mountain Time.
Please use this link to see how this daily schedule translates into your timezone.
Tuesday, July 13:
4:00-5:00pm MT: Opening Gathering
Wednesday, July 14:
10:00am – 12:00pm MT: Teachings
2:00pm – 4:00pm MT: Teachings
5:00pm – 5:45pm MT: Practice
Thursday – Sunday, July 15 – 18:
8:00am – 8:45am MT: Practice
10:00am – 12:00pm MT: Teachings
2:00pm – 4:00pm MT: Teachings
5:00pm – 5:45pm: Practice
Monday, July 19:
10:00am – 12:00pm MT: Closing Session and Tsog (Ritual Feast)
Teachers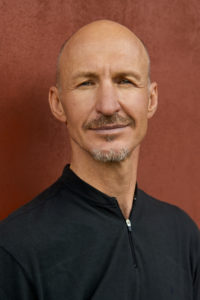 Pieter Oosthuizen
Pieter Oosthuizen is a teacher and entrepreneur and a long-time student of Tibetan Buddhism. He has been teaching various practices and retreats in Lama Tsultrim's lineage in the US and abroad since 2006, offering a blend of incisive insight and genuine compassion.
Learn more about Pieter Oosthuizen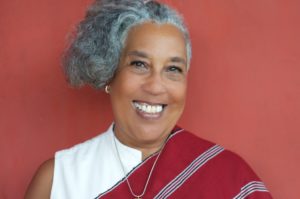 Karla Jackson-Brewer, M.S.
Karla Jackson-Brewer, M.S., Tara Mandala Authorized Teacher, has been practicing Chöd for 31 years and has assisted Lama Tsultrim on many Chöd retreats. She has co-taught Chöd since 2013 with Lama Tsultrim and Löpon Chandra Easton. She has also taught and led Chöd Practices for the NYC Tara Mandala Sangha…
Learn more about Karla Jackson-Brewer, M.S.