With Magyu Lopön Charlotte Rotterdam, Ellen Booth Church, and Miranda Shaw
June 22 – 30, 2021
Online Zoom Retreat offered through Tara Mandala Retreat Center.
This retreat offers transmission and teachings on the Lion-Headed Dakini (Simhamukha) practice as well as on Lama Tsultrim's personal transformation work within the mandala. Simhamukha is known as a powerful remover of obstacles and as Queen of the Dakinis. This practice is a mind treasure given to Ayu Khandro when she was in dark retreat by the Queen of the Dakinis. The great yogini Ayu Khandro was a student of Jamyang Khyentse Wangpo, Jamgon Kongtrul, and Ngala Pema Duddul, and the teacher of Chögyal Namkhai Norbu, to whom she transmitted this mind treasure.
In this retreat you will have the opportunity to:
Receive the transmission and teachings on the Lion-Headed Dakini (Simhamukha) practice.
Become more familiar with each of the five mandala families.
Learn to transform obstructed, negative patterns into their corresponding wisdom energy.
Engage in transformational personal work, including meditation practices, art, mask-making, sound, and movement.
Who Should Attend?
Anyone who has completed previous study of the mandala through at least one of the following Tara Mandala retreats: Vajrayana Retreat, Mandala Training Level 1, Dakini Retreat, or Online Wisdom Rising program.
This is a required retreat for the Magyu Mother Lineage Program.
What is a Virtual Retreat?
Virtual Retreats are Tara Mandala At-Home intensive retreats, teachings and in-depth workshops during which practitioners receive dharma teachings, engage in guided practice, experience hands-on learning, and connect with other participants through an easy-to-use online platform (Zoom) during consecutive days (with few exceptions) and daylong offerings. This modality of learning is appropriate for practitioners who are able to create a practice container of their own, setting aside a dedicated retreat space, removing themselves from social media, and taking care of necessities with the mind of compassion in action for the specific dates and times that the teachings occur.
Virtual Retreats are meant to be attended live given that direct transmission (Tib. lung) may be given. However, access to recordings of the sessions are available for additional viewing for various timeframes specified by the price level selected.
Prices
$695 – $938 sliding scale
If you would like to offer Dana to the teachers leading this retreat, the information to do so will be provided during the virtual retreat sessions.
Note: Tara Mandala has two scholarship funds and offers deferred payment plans as resources for anyone with financial limitations. For more information and to apply, visit our Scholarships and Financial Assistance Page.
VIRTUAL RETREAT SCHEDULE
Listed times are the online portions of the retreat. All times are Mountain Time.
Please use this link to see how this daily schedule translates into your timezone.
Tuesday, June 22:
2:00pm – 3:00pm MT: Opening Session
Wednesday, June 23:
9:00am – 11:00am MT: Teaching Session
12:30pm – 2:30pm MT: Teaching Session
3:30pm – 4:15pm MT: Practice Session
Thursdays – Tuesday, June 24 – 29:
7:00am – 7:45am MT: Practice Session
9:00am – 11:00am MT: Teaching Session
12:30pm – 2:30pm MT: Teaching Session
3:30pm – 4:15pm MT: Practice Session
Wednesday, June 30:
10:00am – 12:00pm MT: Closing Session and Tsog (Ritual Feast)
Teachers
Magyu Lopön Charlotte Rotterdam
Magyu Lopön Charlotte Z. Rotterdam has studied Tibetan Buddhism for the last 20 years, was authorized to teach by Lama Tsultrim Allione in 2006, and received the title of Magyu Lopön, lead teacher of Magyu: The Mother Lineage at Tara Mandala from Lama Tsultrim in 2016. Lopön Charlotte teaches in…
Learn more about Magyu Lopön Charlotte Rotterdam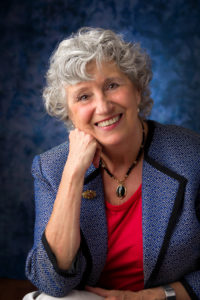 Ellen Booth Church
Ellen Booth Church (Yeshe Choepel) has been practicing Tibetan Buddhism for 30 years. She is a Buddhist teacher, meditation coach, former member on the Tara Mandala Board of Trustees, and an accomplished educator and author of many educational books and articles for parents and teachers. Formerly a professor of Education…
Learn more about Ellen Booth Church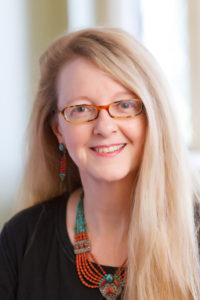 Miranda Shaw
Miranda Shaw, Ph.D., Harvard University, is a Buddhist scholar known for her inspiring and groundbreaking work on women in Tantric Buddhism, chronicled in her renowned book Passionate Enlightenment, which has been translated into seven languages. She is also the author of Buddhist Goddesses of India, a thorough and fascinating historic…
Learn more about Miranda Shaw